We announce " Iso Elinson plays 24 Etudes +2 "
Russian born pianist Iso Elinson (1907-1964) was a pupil of Felix Blumenfeld (1863-1931) who was the teacher of Simon Barere and Vladimir Horowiz. Elinson made recordings Chopin, Beethoven's Sonatas & Brahms during 1950~1960s for LP discs.
Also recorded Chopin and Liszt ca.1932 for Columbia 78rpms. This CD contains 24 Etude(Complete) and rarest recordings of 2 Etudes (from 78rpms).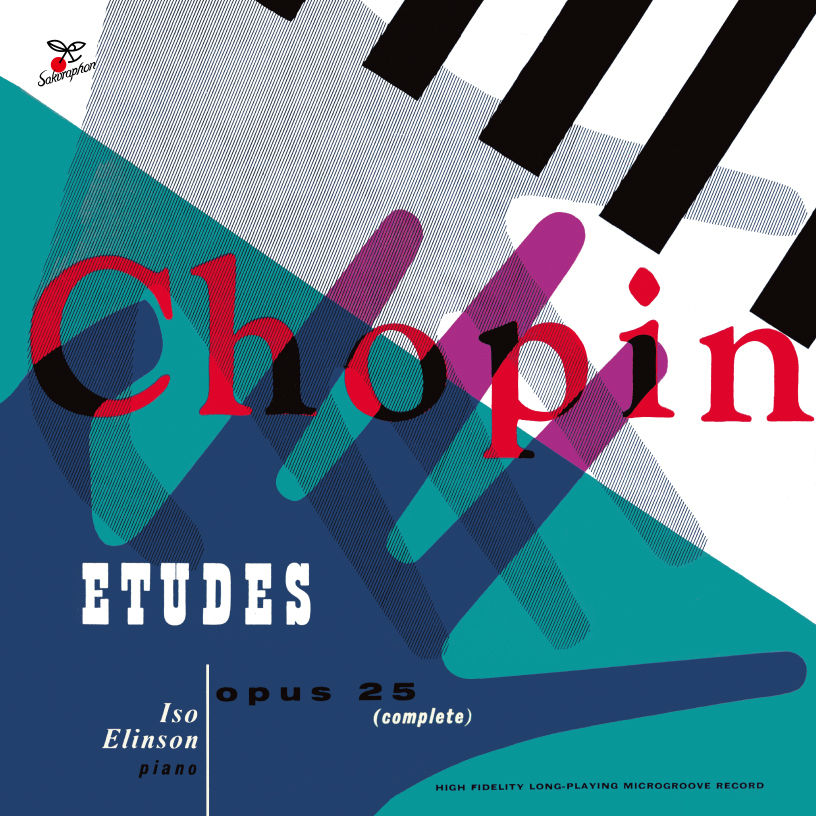 Mini LP sleeve ( reverse side from 10"inch LP Chopin's Op.25),
with track list are inner side.
Format : 1 audio CD (ot CD-R).